Since my last entry I have made quite a bit of progress on the greenhouse. The framing is complete and I have added elements to increase it's resistance to the wind and need to do a few more. I have now begun adding shelving which is tied, integrally, into the framework.
Taking cues I have seen elsewhere about improving the HFGH I have added a total of 5 lengths of 3/4 conduit. Two (2) have been added to the back wall, one to the front wall directly above the door track and 3 spanning from wall to wall at the gutters.   All are affixed to wall studs with home-made T-nuts and the ends are tied into the corner posts and struts with #8 x 1″ self tapping screws. While I agree this helps stiffen the structure I feel it is far from adequate to secure the framework sufficiently under heavy wind loads. Movement of the structure will result in it's demise.
To further aid in re-enforcing the structure we need to add some triangulation. This is already a part of the design in several areas. Each corner post has 2 rectangular tube gussets which cause triangulation in two planes. They are woefully insufficient and in and of themselves are too weak for such long columns. They will buckle and fail, especially at weakened points such as punched bolt holes, BTDT.  IMO fore / aft movement is the greatest weakness in the structure at this time.   More bracing needs to be added in planes perpendicular to the ground.  Adding elements from the ridge to the conduit bracing running from sidewall to sidewall should make a difference also.  I will provide examples of my solution when I complete the modifications.
I have made progress on the shelving also.  Using 2 x 4 construction I have tied the first portion of the shelving to the wall and studs using, again, t-nuts which I have made myself from 10-24 x 2 carriage bolts.  The heads have been ground to width, equally, from both sides via the belt sander.  I will bring the shelving out 24 inches from the wall and support with legs which will rest on pavers.  The object is to make one solid shelving unit in a U shaped configuration.  I have left enough room to be able to add a second level of shelving if I so need it in the future.  To finish this up I will use a few 55 gallon plastic drums as support for a central table.  They will add some thermal mass to the whole deal.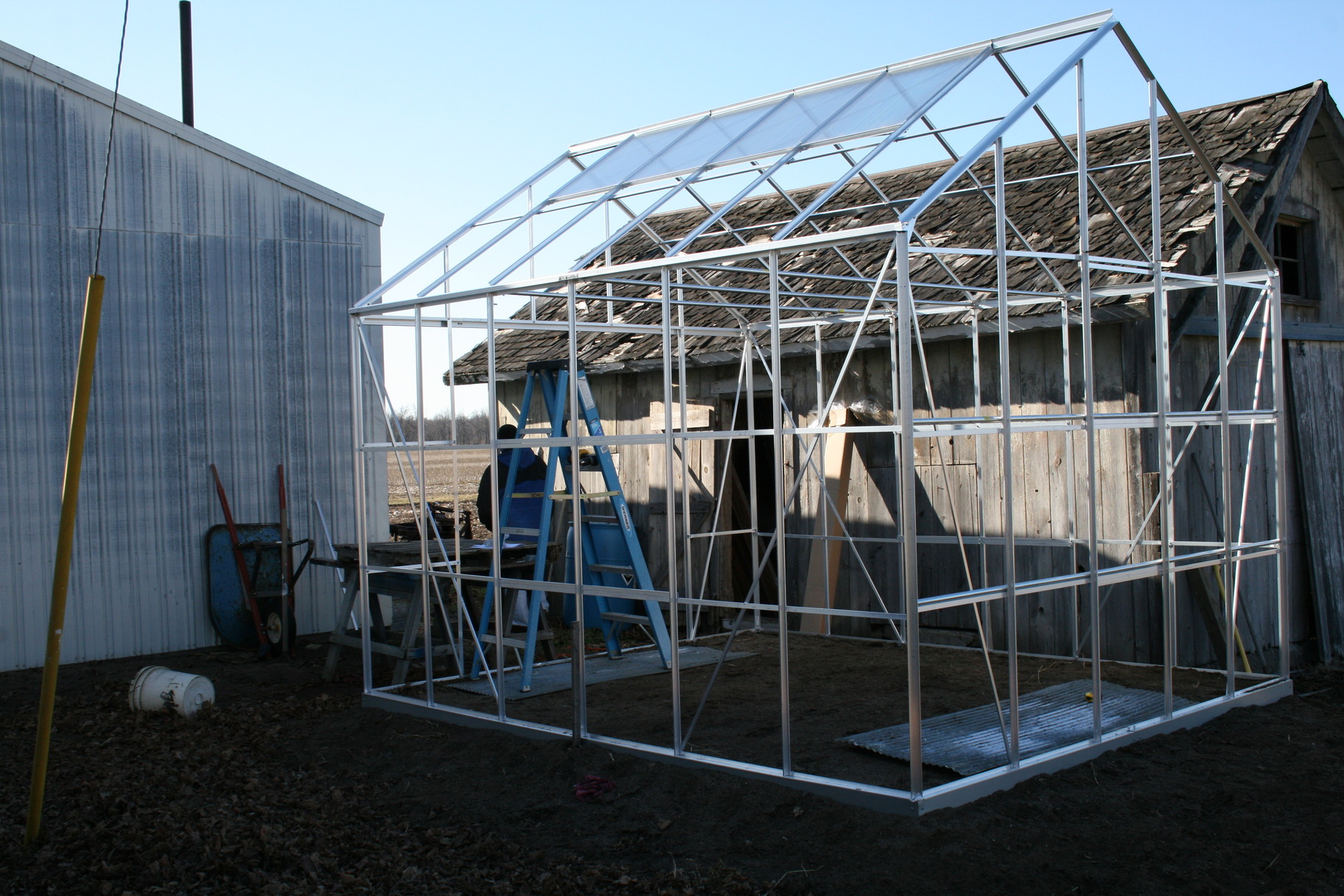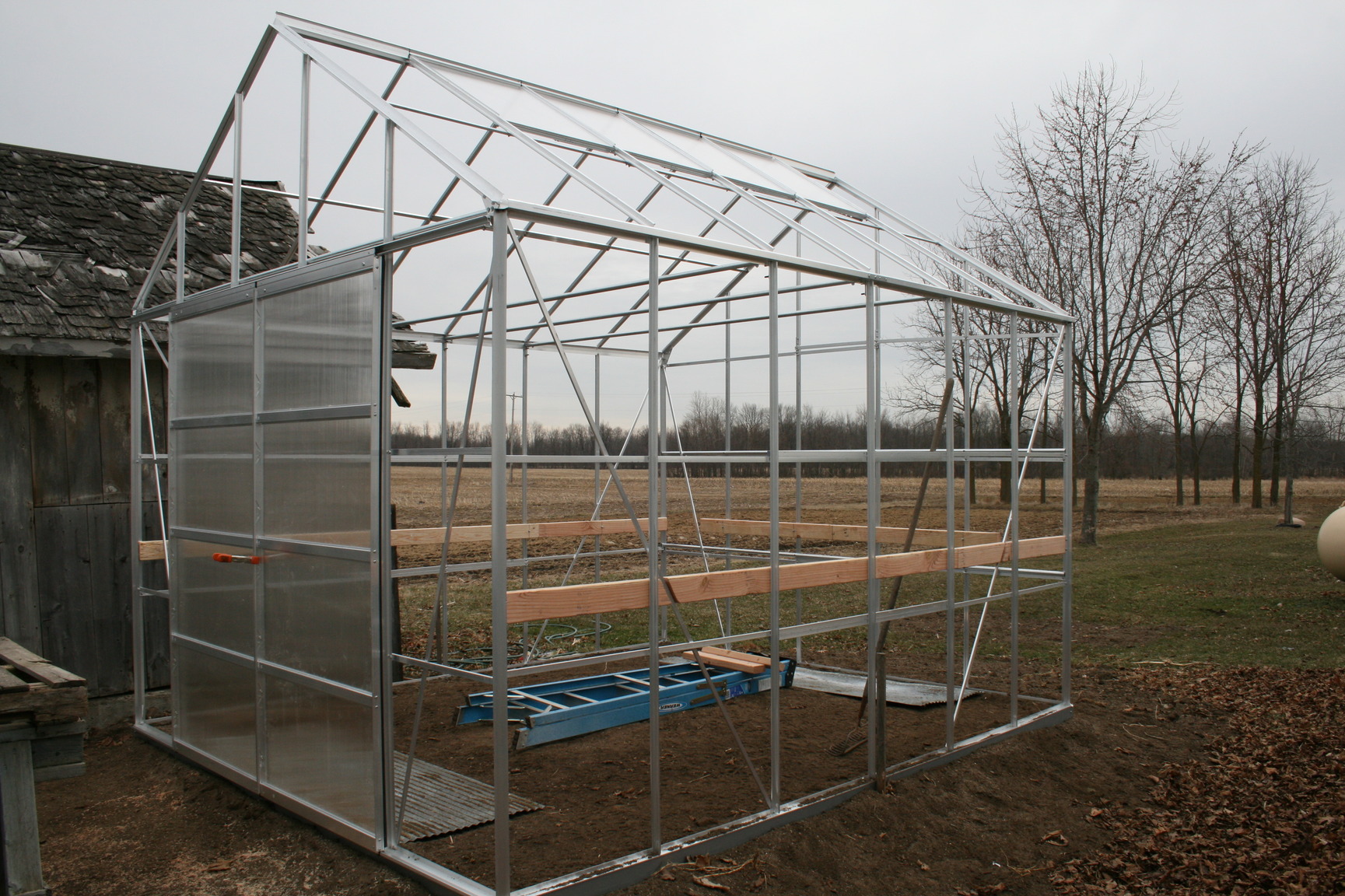 Hopefully I can have significant progress and a fairly complete structure by the end of the weekend.  I always seem to get a chuckle from those who state they hope to have this monstrosity completed in a day or two.  Especially if working by themselves.
---