Archive for October, 2013
Late last month (September) I received a telephone call from Bob Baumgras of Owosso Tractor Parts.  Bob is also the organizer of the Mackinac Bridge Tractor Ride event.  Bob wanted to verify that the tractor and person in the photograph he was looking at was me.  He described the what he had and sure enough it was.  To my surprise he told me that this photograph was going to be the cover photo of the October issue of Michigan Farmer magazine.
The photograph was taken as we were coming off of the bridge approaching the toll booths on the North side of the Straits of Mackinac.  I had seen the young lady taking photographs and leaned ever so slightly to my right and gave a big wave as I drove by.  Good thing the M is so photogenic!   Though, sadly it is only an M and not an MTA…
Ironically I was looking at all of the photographs that form an array of memories atop the baby grand piano separating the living and dining room at home.  To my surprise there is a photograph of my father on the M taken in nearly the same spot when he participated in the parade in 2009.  I can only imagine the smile and gloating that is going on above the clouds.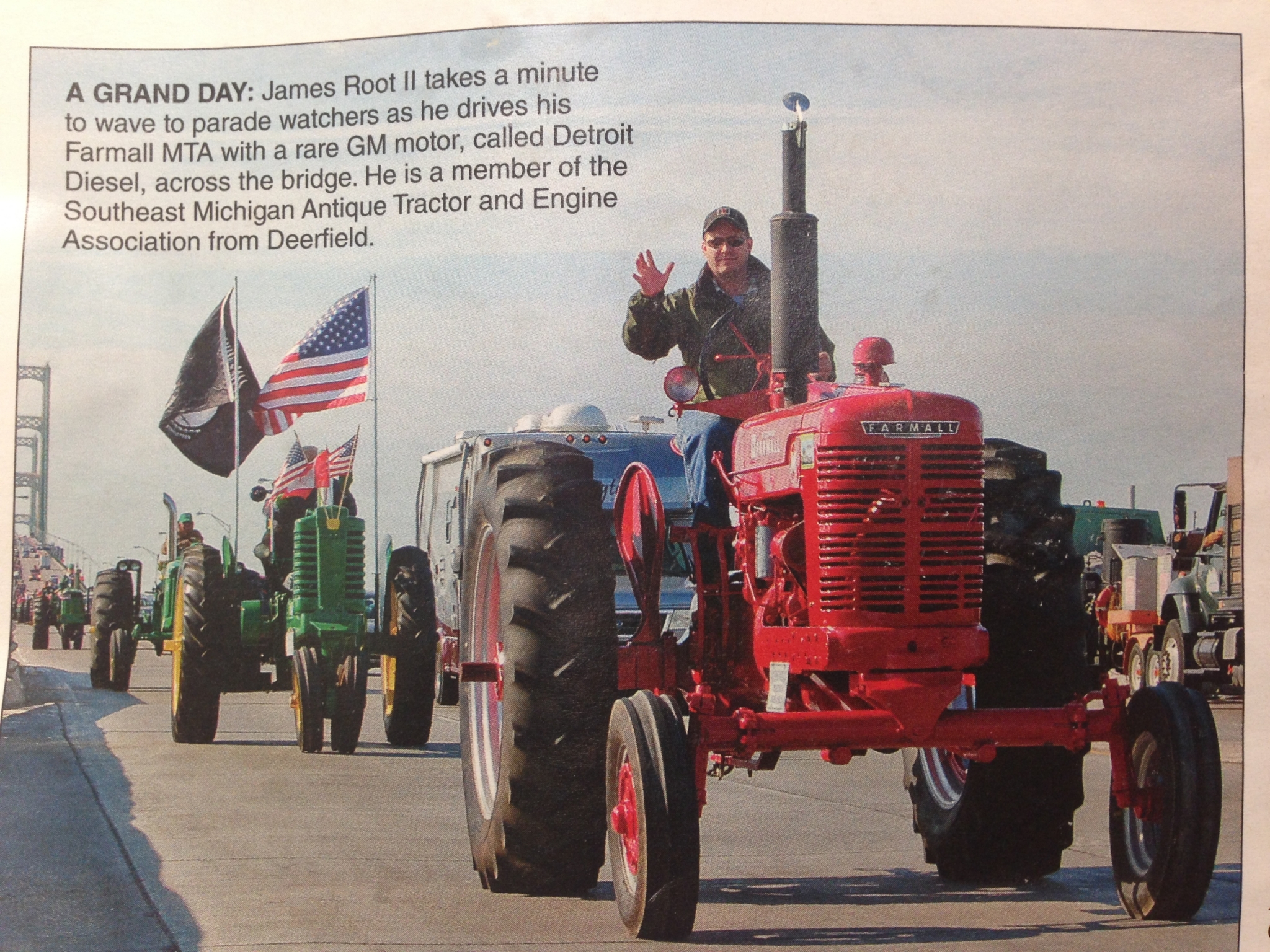 ---