The following pages are poor photocopies of the original installation instructions for the GM diesel retrofit into a Farmall M.  There is a lot of speculation, misinformation and mystery surrounding this GM offering.  Hopefully this will help to clear up lingering questions and possibly aid others who wish to search for correct components to install one of these little 71's into their own Farmall.  Elsewhere I have instructions from GM for installing other 71's tractors such as the Farmall F20 and the Case LA.  When I happen to come across them I will digitize those also.  If anyone has original instructions, paperwork and brochures I'd be interested in purchasing them.
There is a decal applied over the original paint on the left side of the fuel tank of my M.  When the tractor was repainted part of the decal, mainly the edges, were sanded away as was some of the lettering and the whole thing painted over.  I have been slowly working to remove the paint and primer so that I can read what is beneath.  Right now I can make out the second and third lines which read; "The Farm Equipment Co" and "Detroit  Grand Rapids".  I can slightly make out the last word of the top line but I am afraid that most of the top line has been sanded through enough substrate of the decal to remove the lettering.  I need to investigate methods to see if I can highlight lettering as I really need to be able to read the top line to determine the company name.  I am assuming this may be the company that originally sold OR installed the 2-71 into this Farmall.
You can open the images in another window to view them full size.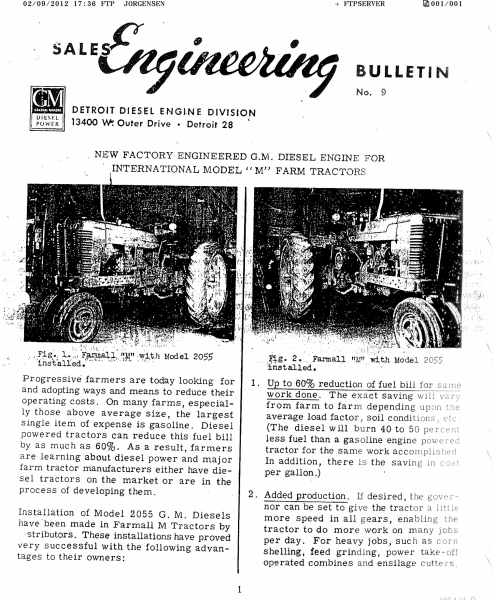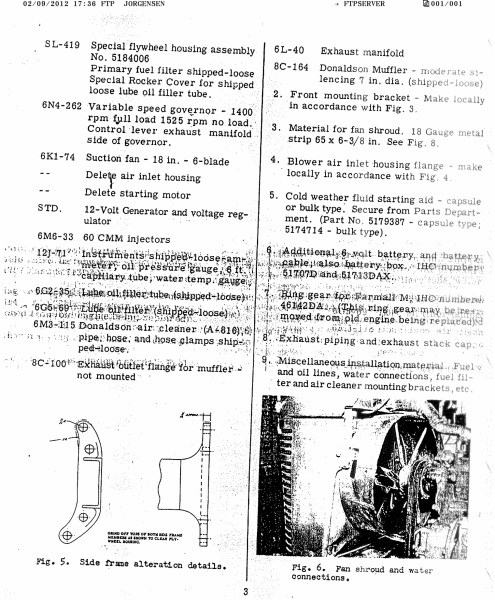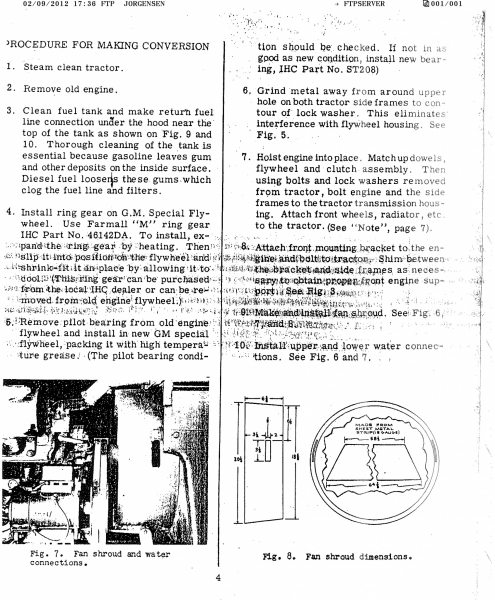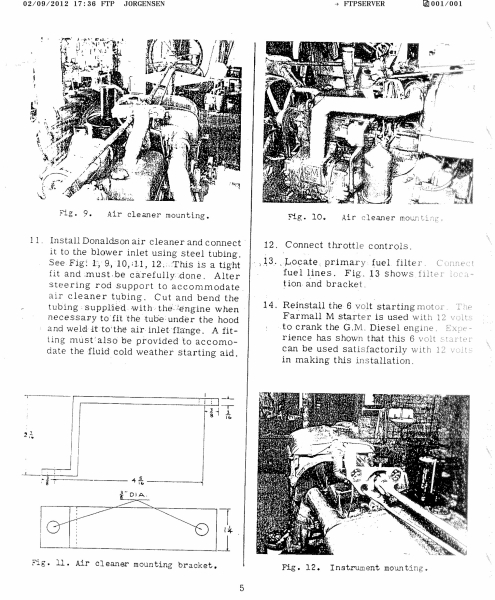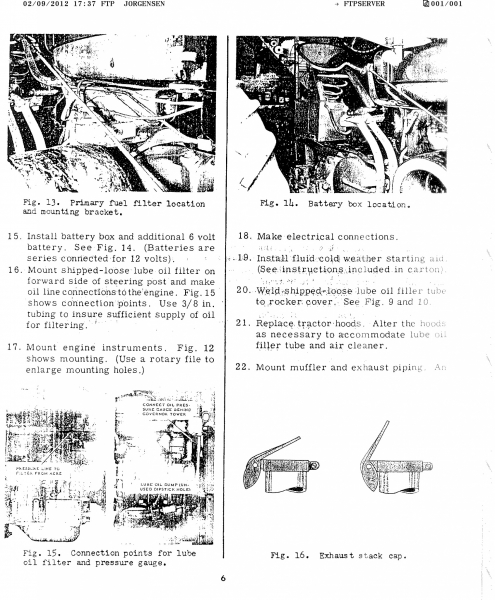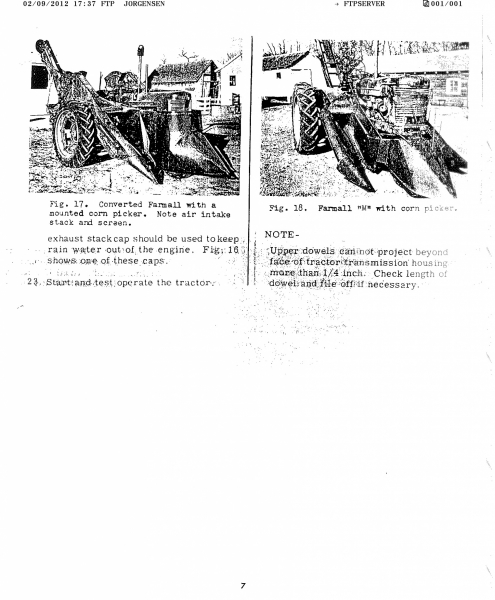 ---